Virginia's Pamunkey Tribes Give Norfolk Casino a New Name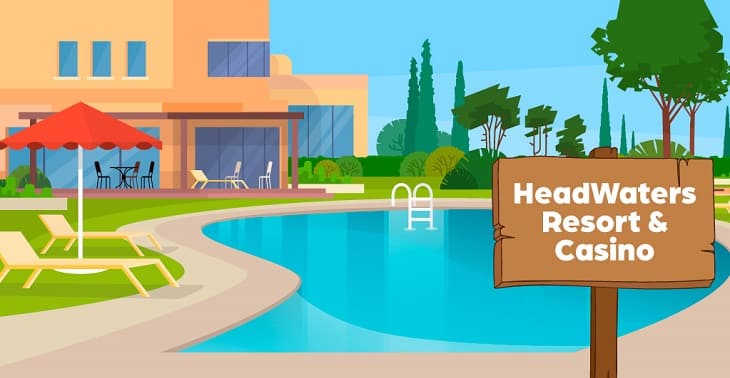 The Pamunkey Indian Tribe has officially named the Norfolk Casino as HeadWaters Resort & Casino. Officials explained that "headwaters," which is the source of a stream or river, is synonymous with the start of something new for the Pamunkey Community and Norfolk. Rivers have also played a prominent role in Pamunkey and Norfolk city history.
A new logo has also been conceptualized with the idea of having a rippling water design inside an illustration of a feather. Its brand colors are light and dark blue.
It is expected that the Headwaters Resort and Casino will be the go-to destination for gaming enthusiasts and visitors in the area looking for top-notch entertainment and accommodations.
Last January, the Pamunkey Tribe purchased 13.4 acres of currently undeveloped Norfolk city property along the Elizabeth River adjacent to Harbor Park. The City and the Tribe also signed a Developmental Agreement that will govern and, along with applicable laws, regulate the relationship between the Tribe and the City as the Tribe develops a commercial resort and casino on the Elizabeth River property. The Headwaters Resort & Casino will include a four-diamond full-service convention hotel with over 300 rooms and many restaurants. It will also have indoor and outdoor pools, a luxury spa, and a large entertainment venue. The $500 million project is expected to create thousands of construction and full-time jobs. It will also bring in millions of visitors each year. All of this will have a significant positive economic impact annually for Norfolk. The establishment is also expected to provide $3.5M – $4M Annually to the Virginia Indigenous People's Trust Fund. The Fund will provide financial support—for purposes such as education, housing, health care, business development, and other areas of assistance—to six of the state's federally recognized Indian tribes. Apart from this, a portion of casino gaming proceeds estimated to be approximately $50 million annually will go towards the construction and renovation of Virginia public schools.