Sporttrade Chief Has a New Model to Change Traditional Sports-betting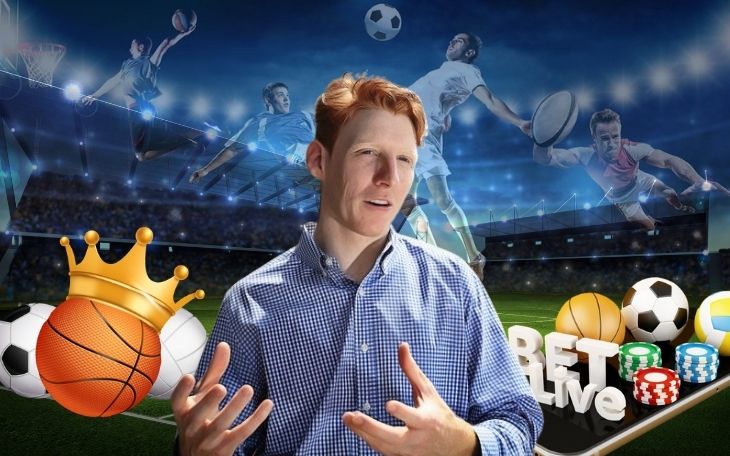 Alex Kane, the CEO of Sporttrade Inc from Philadelphia, is set to change traditional sports betting, which will bring in more strategic gambling in the game.
Kane's sports betting interest traced back to his years in Drexel University. At the time, Kane and his father placed a bet on a Thai golfer, winning the 2016 Masters Tournament.
Kiradech Aphibarnrat played well throughout the first half and was few strokes away from winning the second round. Kane thought of trading his bet by selling his crypto or stocks at Robinhood or Coinbase. But he realized that there were no other similar platforms than these two.
That's when Alex witnessed that betting on any of these sites is like capital market trading. Alex lost the bet on Aphibarnrat, who ended up reaching the 15th spot in the Master. However, a new business was on a roll.
After five years of this incident, when the Pennsylvania lawmakers made sports betting legal, Kane got a chance to implement his idea and named Sporttrade Inc. According to Kane, his start-up will work as a stock exchange.
The website was launched last month, currently undergoing the licensing period. Kane said that his company believes that his product will unveil new sports betting compared to traditional ones.
Bettors using sports wagering apps can now place their bets during the live event and deposit their cash. However, experts believe that this process often delays when bookmakers decide whether to accept or reject the bet while assessing the risk involved.
Sporttrade- A Growing Venture
Kane's Sporttrade isn't a shoestring venture but is growing step-by-step. The previous year, the company partnered with Twin River Worldwide Holdings Inc, which later went into acquiring Bally's Atlantic City Hotel & Casino.
Kane enlisted software designers, experts, and investors in sports betting and connected with veterans from Wall Street stock exchanges.
In 2019, his company got a huge boost when he sold his idea to the Comcast NBCUniversal LIFT Labs Accelerator, backed by Techstars. This deal with Techstars taught Kane to think big. According to him, the Sporttrade platform would depend on the financial software needed for passing the regulations.
Traditional sports bookmakers set odds, consider risk and take a position as opposed to their customers. Sporttrade will work as a neutral exchange, sellers of contracts depending on the outcome of the event.
Quite similar to the stock market, the Sporttrade exchange will be set by marketers who will engage in bidding prices for the seller and asking prices for buyers. Sporttrade will set a small commission on every trade performed on the platform. Similarly, the platform will express betting costs in the form of a percentage. For instance, if Sixers have an 11% chance of winning the NBA Championship, the bettor would wager $11 that can make him win $100.
The revenue and betting model of Sporttrade goes along with those traders who have worked in financial markets.