Sports Betting Network on Local TV With WBRZ Network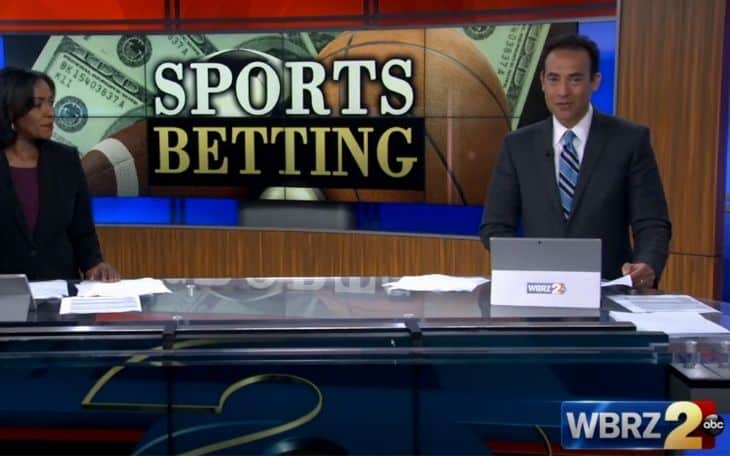 VSiN sports betting network's betting-related shows will now be broadcasted on WBRZ Plus local TV network. WBRZ Plus is available on Channel 2.2 on the antenna, Channel 2 on Eatel, Channel 1011 on Cox. WBRZ Plus is also live-streamed on WBRZ.com.
The WBRZ and VSiN partnership is the first of its kind in America. It will now make sports betting shows available to the average American TV viewer. VSiN primarily hosts shows to provide information and analysis for betters to make better decisions.
WBRZ Plus viewers will see VSiN shows from 10 am to 11 am and 8 pm to 9 pm on weekdays. On Saturdays, VSiN shows will be broadcasted on WBRZ Plus from 3 pm to 6 pm. Two VSiN shows will be seen on WBRZ at present. These include 'A Numbers Game' and 'Prime Time Action,' which are favorites among VSiN viewers. Gill Anderson, Danielle Alvari, and Matt Brown are the commentators involved with these shows.
VSiN was started to cater to the sportsbook audience of Las Vegas. VSiN is a subsidiary business of DraftKings, a powerful sports betting platform in the United States. Some of the VSiN's most popular hosts and commentators are Brent Musburger and famous ex-NFL boss Michael Lombardi. Founder and CEO of VSiN Brent Musburger believe that expanding into Baton Rouge will be very good for developing sports betting because of home teams like LSU and SEC that have a large loyal fan base.
Louisiana has taken great strides to implement legalized sports betting in the State. Pending the Governor's approval, sports betting could begin in the State even before the football season starts in the fall. Noah Kozinko, the marketing director of WBRZ Plus, wants to familiarize his audience with sports betting even before it is introduced in the State. This can give WBRZ a competitive advantage when other networks also start trying to get into sports betting after its implementation in the State.
WBRZ and WBRZ Plus broadcasts more news than any other local network of Baton Rouge. So WBRZ wants to continue its leadership, and its partnership with VSiN is a step forward in that process.