Sports Betting Campaign Receives $20M From Fanduel and DraftKings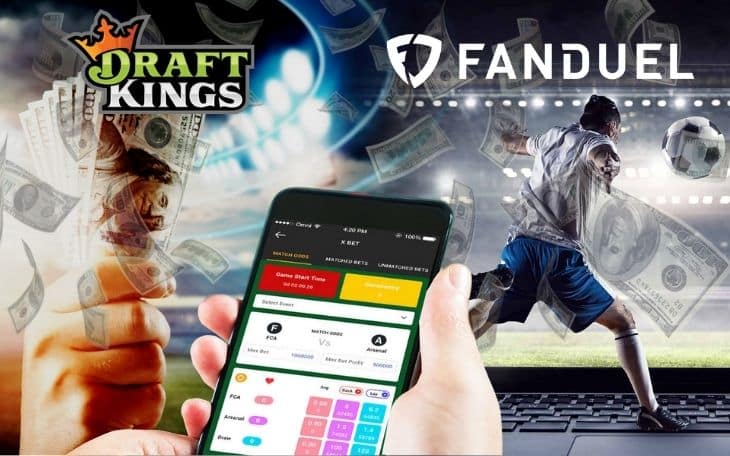 A new financial report states that Florida Education Champions, the political committee backing the campaign to legalize sports betting raises 20 million dollars. The committee raised funds in June with the help of well-known operators like FanDuel and DraftKings.
The operators formed the committee in June and reportedly staked 10 million dollars each. Griffin Finan (DraftKings' Vice President of DraftKings) stated that the committee supports the initiative to ask a question regarding sports betting proceedings in Florida. The committee aims to add the question to the 2022 Florida statewide ballot. To aid the effort, DraftKings offered funds to the committee, ensuring that every voter gets the chance to join the cause. The effort will ensure every sports betting enthusiast gets the best wagering experience while also adding to Florida's academic and education system.
Similarly, Cory Fox (VP of Government Affairs at FanDuel) stated that the company wishes to establish a secure, regulated, and legal ecosystem for sports betting. Once the initiative gains support and passes the November ballot, the state will maintain all the revenue that is being sent offshore due to unregulated sports betting ventures.
Aside from the 20 million dollars funding from the operators, the committee is also spending 160,000 dollars in other areas. Here is a distribution of the fund:
McLaughlin and Associates received 56,000 dollars for research purposes.
Gunster Yoakley and Stewart received 50,000 dollars for legal solutions.
HubSpot acquired 30,600 dollars for website management and marketing tools.
Coates Law Firm got 13,252 dollars for unstated purposes.
Supernova Digital Communications received 5,070 dollars for website-related work.
Gray Robison got 2,700 dollars for legal solutions as well.
Come July, and the committee cultivated over 19 million dollars. David Johnson, Florida Education Champions' chair, thanked FanDuel and DraftKings for helping the committee. David stated that the campaign stands for every Floridian citizen. When the amendment passes, millions of dollars will be steered towards Florida's education system. It will also open the sports betting market to healthy competition.
The funding came right before authorities passed a law that stopped contributions above 3,000 dollars to campaign-sponsored committees. However, a federal judge quickly blocked the law from being implemented, stating it conflicts with the US Supreme Court's binding decisions.
If the amendment passes, it will legalize sports betting proceedings at sports venues and stadiums, including pari-mutuel statewide. The amendment will also authorize sports betting by entities allowed to undertake to wager and by Native American tribes under the gaming compact. However, anyone below the age of 21 will be unable to indulge in any sports wagers.
It will also help authorities charge taxes from the casinos and operators, adding to its revenue. Plus, the committee plans to donate a portion of the amount to the Education Enhancement Trust. Despite there being months of difference before the final verdict, casino operators are hoping for the best.