Patent Granted to Esports Technologies for Live Streaming Betting on Gaming and Sports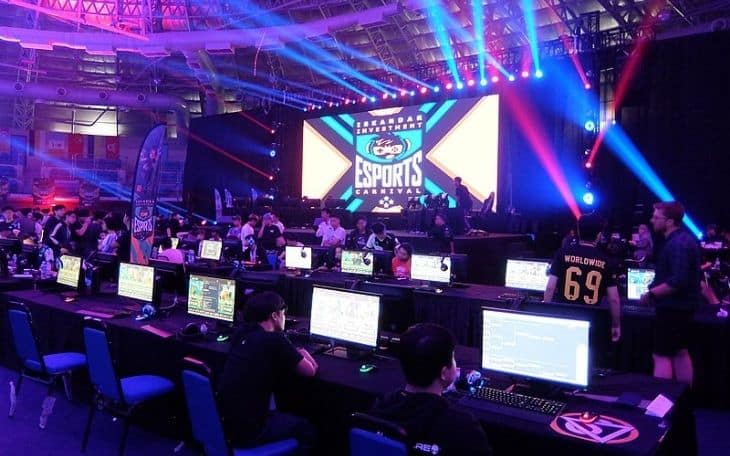 Esports Technologies, Inc. has been successfully granted a provisional patent allowing the company to use its knowledge, sophisticated esports betting products, and technology to improve in-play betting during live events. The technology will be stretched to sports and esports betting services, integrated with streaming platforms like Amazon TV & Gaming, Facebook Gaming, YouTube, etc.
Esports Technologies CEO Aaron Speech commented on the patent, saying that the way people watch and wager on sports has transformed the overall experience dramatically. The patent-pending technology will be the next step in the gaming and betting experience.
The approach, according to Speech, would allow bettors to "remain in the zone" and access every part of the betting experience without ever leaving the streams they log in to watch, adding, "The industry is ready for this type of innovation. This patent filing is the initial step in our ongoing efforts to improve the wagering experience for everyone."
Live Streaming watched hours going up
According to the official press release by the company, there has been a dramatic rise in watching live streaming sessions. In the year 2019, it was 1.97 trillion hours, and in 2020 it was 3.93 trillion hours. Moreover, users spent 27 billion hours watching esports content through Facebook Gaming, YouTube Gaming, and other platforms.
Esports claims that leveraging its technology will offer seamless integration with different streaming platforms, resulting in a more immersive betting experience for users. Thanks to the real-time data stream, all odds will be updated in real-time, allowing players to make better-informed judgments. The company recently appointed Mark Thorne, its new Chief Marketing Officer, who helped Esports achieve several milestones in the business. Meanwhile, it has teamed up with Paddy Power's ASX and built an app for Apple users.