DraftKings Becomes First Official Betting Partner for Two PGA Golf TOURS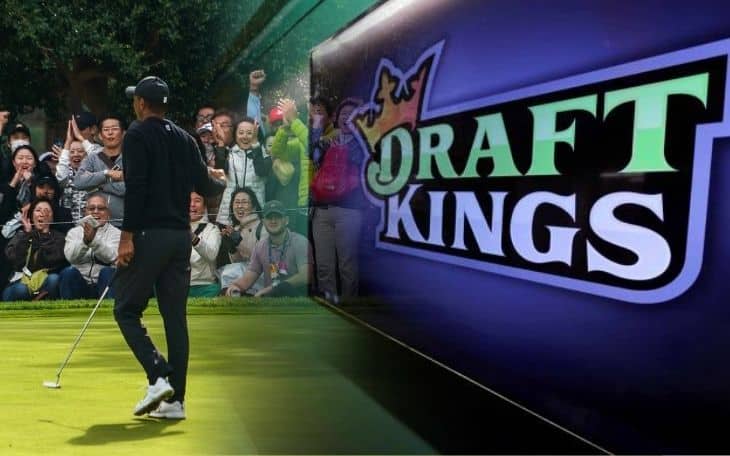 DraftKings made history by becoming the first official betting partner for two PGA golf TOURs. It is termed the betting operator for the World Golf Championship and THE NORTHERN TRUST. The former event will take place from August 2nd to 8th at TPC Southwind. The latter will be held from August 18th to 22nd atbLiberty National Golf Club.
With the agreement, DraftKings' relations with golf have improved significantly. The operator recently announced a retail sportsbook near TPC Scottsdale, which is yet to get regulatory approval.
DraftKings will also get approval for the sponsorship deals as the Official Betting Operator and Daily Fantasy Game for the TOUR. Bryson DeChambeau joined the DraftKings' roster back in 2020 after signing a sponsorship agreement. The recent development is the second big step for the operator in golf.
The agreement will allow DraftKings to operate hospitality suites at the events named the DraftKings House. The venues will be open to everyone, allowing access to live sports and golf TOURnaments. Fans can access the venue by purchasing ground tickets to the TOURnaments.
Ezra Jucharg (DraftKings' Chief Business Officer) stated that the operator is delighted to expand and evolve its presence in the golf circuit by constantly building trust with the PGA TOUR. In addition, DraftKings aims to offer an esteemed experience to the fans at TPC Southwind and Liberty National.
Darrell Smith (Executive Director at DraftKings) said Tennessee's decision to legalize sports betting paved the path of immeasurable business prospects for gaming operators. DraftKings' relations with the PGA TOUR will allow the operator to provide a glimpse of its services at the venues. The team feels privileged to become the first official operator in the sector. The sponsorship enhances the on-site experience for fans, helping them witness live action as the world's best players return to Memphis.
Julie Tyson (PGA TOUR's Executive Director) stated that its existing relationship with DraftKings is evolving, so adding the operator as official partners for the event was a given. Julie echoed Darrell's words, saying that New Jersey's willingness to legalize sports betting is helping the sports sector, and the PGA is delighted to leverage the opportunity. The upcoming tournaments take pride in delivering an esteemed experience to the fans. PGA TOUR is excited to witness how one of the biggest golf events brings innovation on another side of the industry.
DraftKings will make history by hosting the Fantasy Golf World Championship, THE NORTHERN TRUST. During the fantasy event, the top 40 winners will get the chance to earn prizes worth 4 million dollars. The fantasy gaming event will go on for four days like the tournament, and the winner will receive 1 million dollars for the winning prize.
DraftKings already holds unmatched prominence in the online gambling sector, so its partnership with the PGA will undoubtedly improve its stature.